Interview with Bob Bullock
Producer / Engineer / Mixer
Shania Twain, George Strait, Art Garfunkel, Chic Corea, REO Speedwagon, and more
---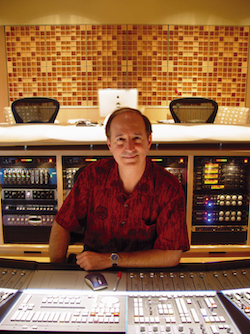 WaveMachine Labs: Taking a look at your resume, you've worked with some really massive artists. How did you become involved with some of these acts?
Bob Bullock: Most of my work comes from word of mouth. When I work with someone on a project that has some success (which is the only way other producers and artist will know about it), I may get calls from other producers and artist if they like what I did, and hopefully they will want me to work with them on their next project. That is how I get most of my work, and It means I'm always challenged to do my best work, but I like that!
WML: You've been doing great studio work for some time now. How has software affected your studio setup now as compared to your setup 10 years ago?
BB: I still use hardware exclusively for recording & mostly software for mixing now. Since my studio (The Dining Room) is a mix room only it is mostly software based. I use Nuendo as my main system.
WML: Aha, so you prefer the 'inside the box' mixing rather than 'outside the box'?
BB: Nowadays I prefer to mix in the box with some support hardware, but absolutely feel that the quality of today's software meets my needs and expectations. In the box mixing is still improving, but I am very comfortable with this style of mixing.
WML: With the huge advantage of doing recalls with mixing in the box, do you find that you're working on more than one project at a time these days (versus the previous mindset of locking out the mix room for weeks until completion)?
BB: Yes, I am always working on two or three projects at a time, but it doesn't get as fragmented as it might sound because I do try to focus on completing one project at a time. Certainly with today's tools I can stop one project, do some work on another and go back and forth, but my preferred approach is to complete one at a time.
WML: How do you use Drumagog in your studio work?
BB: I use Drumagog for every mix I do! I generally use the recorded drums for mixing and then add samples using Drumagog to augment the overall sound. The use of most of my software varies, but I use Drumagog 100% of the time.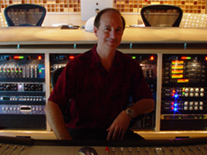 WML: What projects are you currently working on?
BB: I am currently mixing three projects which is why mixing in the box is so helpful: a Norwegian band (The Gunslingers) - 14 songs. A modern country band from Bakersfield, California (Good Question) - 6 songs, and I just recently completed production of a Canadian band (The Friends Of Jack) - 10 songs.
WML: How did you get involved in putting on recording workshops and what's important to you about teaching those techniques?
BB: The workshops are my way of passing on the experience I have acquired over three decades of producing and engineering music. I don't think very many young engineers get a chance to work as an assistant at a recording studio or with a master engineer anymore, and I hope I can help these young music producers learn more recording, mixing and production techniques that will help them in their careers.
WML: Any new software that you're really into right now or future products you'd like to see?
BB: I love the direction of the analog sounding stuff! I really like the modeling of the classic gear and I'm always interested in more of those plugins. Drumagog makes it easy for me to change drum sounds, so I like that a lot, and the analog console and tape machine plugins are pretty exciting to me as well!
WML: What piece of advice would you give to young musicians/producers that you wish you had when you started out?
BB: Well I can give them some advise that I did get when I was starting out, and that is to get as much experience as you can working with others before you venture out on your own! That really helped me a lot in my career, and I am grateful for that advice!
---
Check out the