Interview with Glen Drover
Guitarist / Producer
Megadeth, Testament, King Diamond, Eidolon
---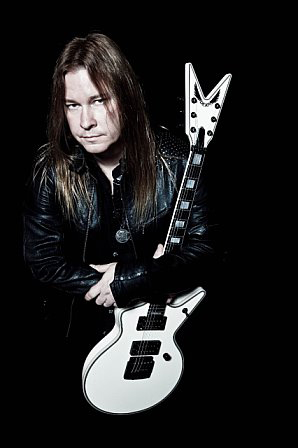 WaveMachine Labs How did you get started playing and producing music?
Glen Drover: I started getting really involved with both production, playing and engineering on more of a pro level in the early 90's. Me and my brother Shawn formed the band Eidolon, and recorded many albums over a 10 year span before I jumped into bands like King Diamond, Megadeth and Testament. We did eight albums I believe and I had engineered and produced all of those albums.
WML: Those are some big name artists you've worked with. How did you become involved with some of those groups?
GD: A lot of that was word of mouth. People recommending me for those gigs.
WML: How has software affected your studio setup now as compared to your setup 10 years ago?
GD: A ton! I loved working with the older analog gear that I used on previous recordings / albums, and I still own all that gear. But Pro Tools has opened up so many new doors, so many possibilities. It can be frustrating sometimes as it is very technical and sometimes can take a lot longer to record things, but the features we have in pro tools as compared to past gear is quite amazing.
WML: So would you say you prefer mixing 'inside the box,' rather than 'outside the box'?
GD: For me, it's a lot easier, as I do a lot of mixing myself for various projects. The Automation feature is an amazing tool to have, especially when you have many tracks in a song to mix!
WML: How do you use Drumagog in your studio work?
GD: I usually use Drumagog for kick, snare, and sometimes toms, depending if I feel that I need to bring the toms into the sound picture a little closer.
WML: What projects are you currently working on?
GD: Right now, I have just started my second album for the Glen Drover Band. Should be finished sometime in 2012.
WML: Any new software that you're really into right now or future products you'd like to see?
GD: Man there are so many great things out now, especially plug-in wise. I really like the Waves stuff, a lot. Lexicon is making some great reverb plug-ins. One thing I'm looking forward to is to hear more improvement on guitar amp plug-ins. I don't think we're at the point of replacing out rigs in the studio just yet, but I have a feeling that it will happen soon.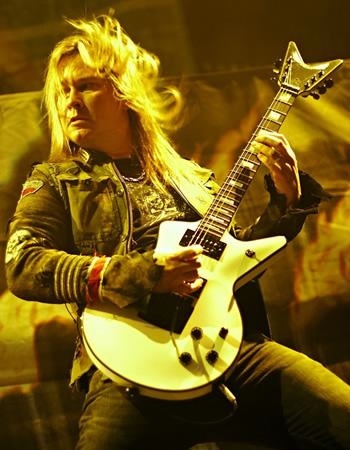 WML: You mentioned guitar amp modeling not quite being there yet. What's your go-to guitar amp setup in the studio?
GD: I use the Digitech GSP1101 direct for most clean and distorted tones, and I also use the V2 head by randall for anything I want to record by mic.
WML: What piece of advice would you give to young musicians/producers that you wish you had when you started out?
GD: I would say be true to your heart with the music. Don't follow trends.
---
Check out the